The Merchant of Venice by W. Shakespeare
©2015 ANNA+ELENA=BALBUSSO ART www.balbusso.com Cover art "The Antonio's thoughts" of our new illustrated book: The Merchant of Venice by William Shakespeare, adapted by Robert Hill, published by Black Cat in 2015. The Antonio's fate is tied to the fate of three merchant ships. The three ships with all the Antonio's riches are travelling. They must arrive to Venice. The Antonio's hair is like the turbulent waves of the sea during a storm.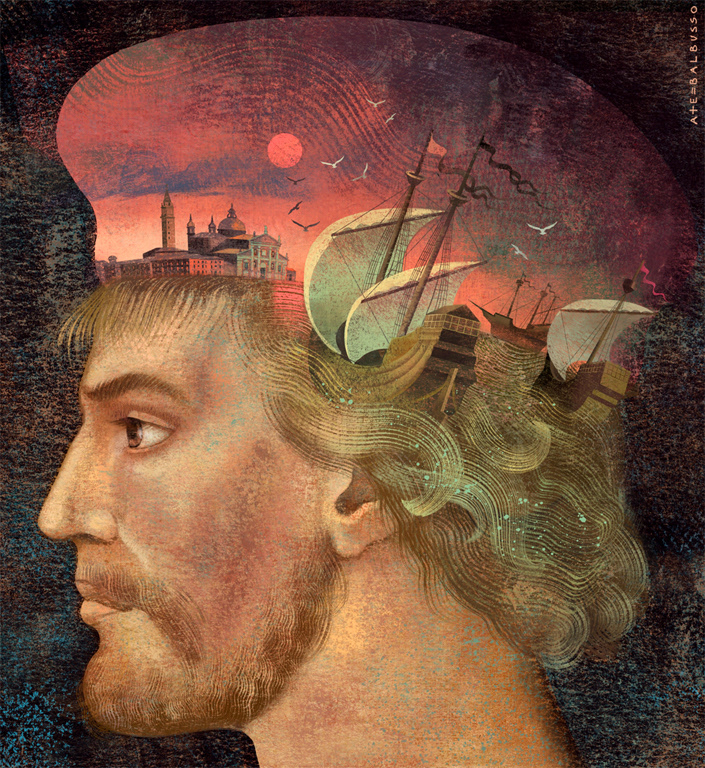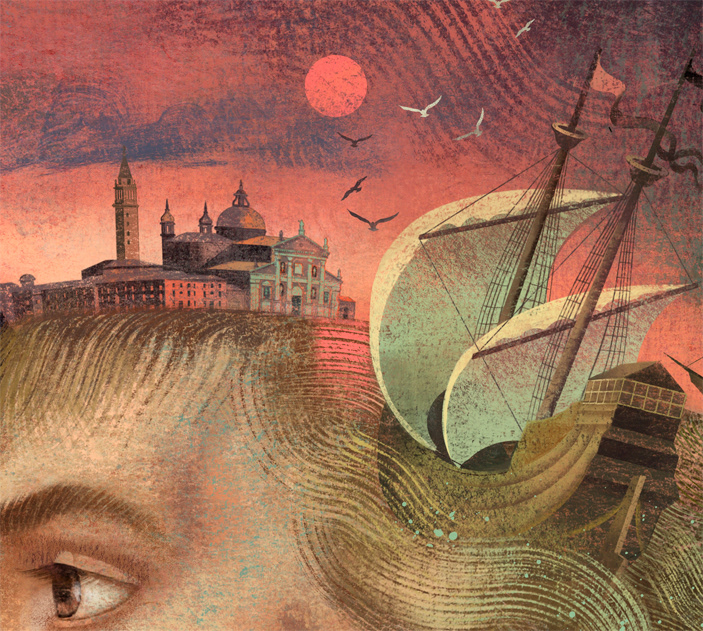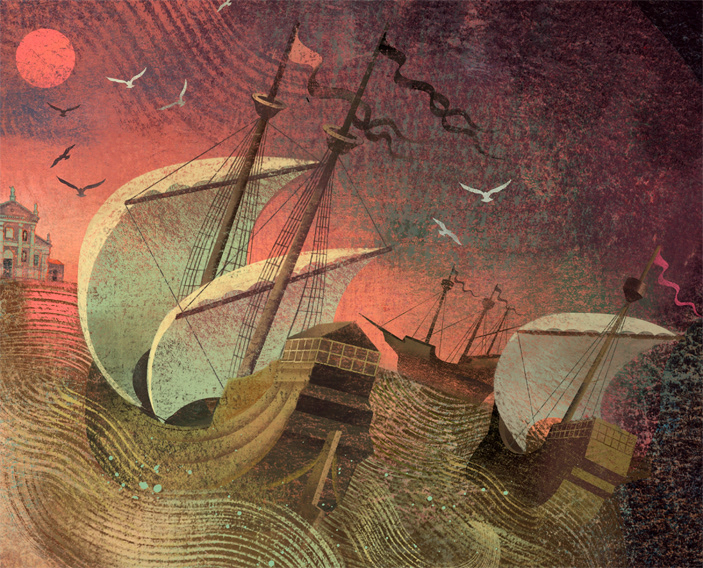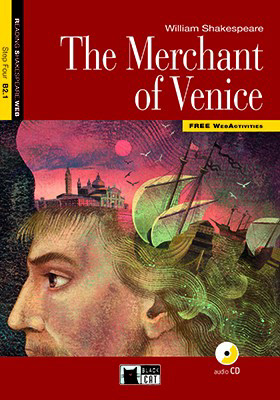 Please feel free to share this news and we would be very happy to receive your comments!
Many Thanks :)