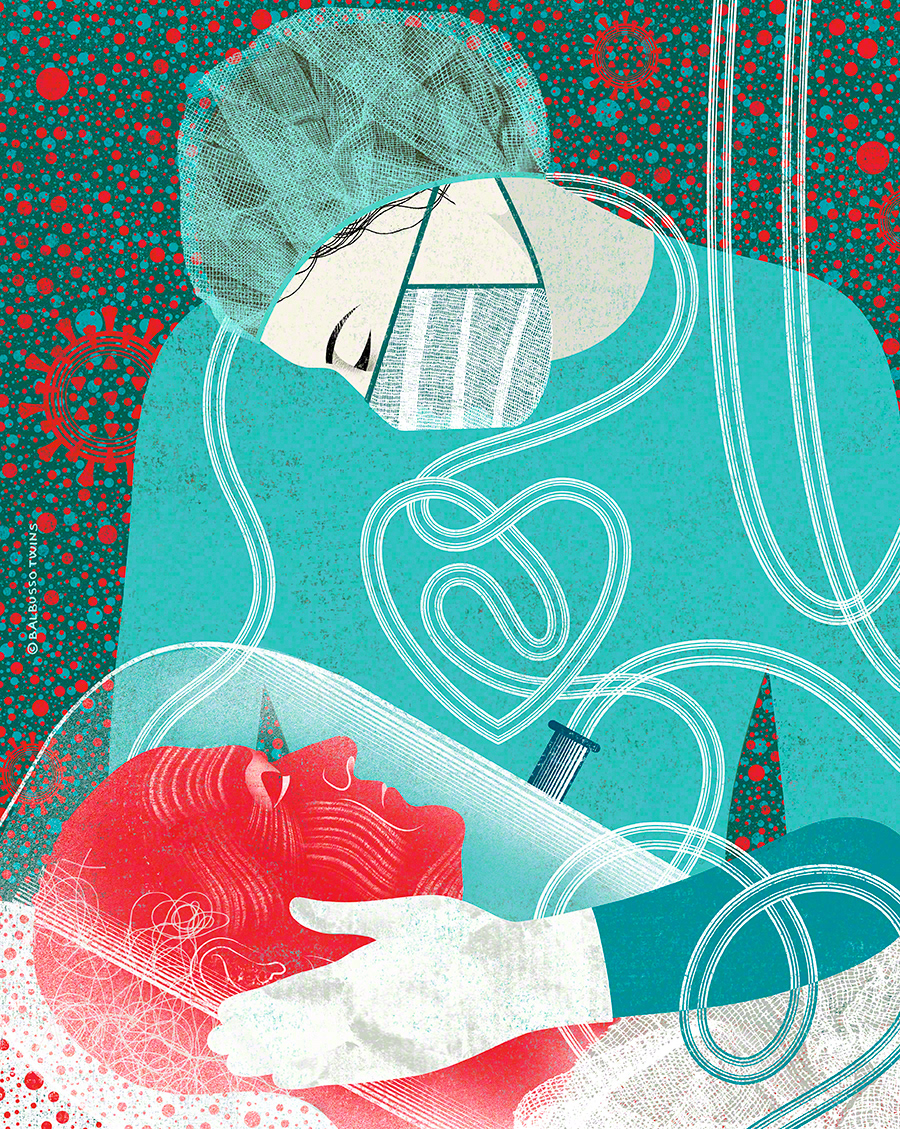 art by 2020 Balbusso Twins
www.balbusso.com
Our thoughts to all Coronavirus Victims. Thousands of people people have died from coronavirus disease (COVID-19).Thousands of them have not been counted among the official numbers. We want express our closeness to all families affected by this enormous tragedy.Thanks to all the amazing #doctors and #medical workers, thank you for the hard work they do every day.
Our image wants to convey compassion and empathy between the doctor and the patient.


All our coronavirus images are already available on our stock gallery:
Copyright ©2020 Anna and  Elena Balbusso / Balbusso Twins.  All Rights Reserved. All images ©Balbusso Twins are copyrighted. Any usage needs our explicit written permission. Violation of this right means an infringement of copyright law and is indictable.