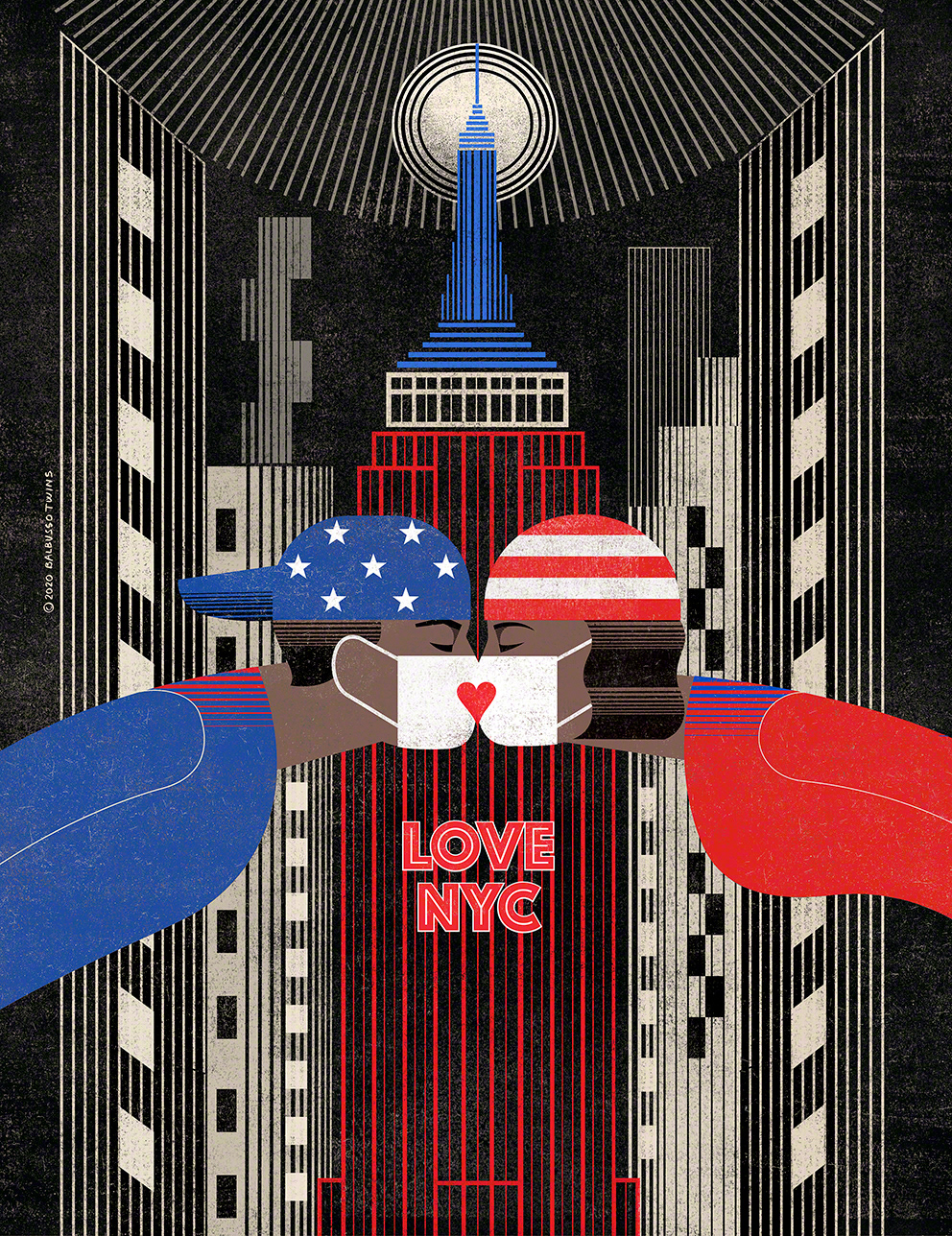 Illustration + art + design
LOVE NYC
We send our love to our friends New Yorkers and everyone around the world.
Stay Strong New York! Stay safe in this difficult time!
Copyright ©2020 Anna and  Elena Balbusso / Balbusso Twins.  All Rights Reserved. All images ©Balbusso Twins are copyrighted. Any usage needs our explicit written permission. Violation of this right means an infringement of copyright law and is indictable.