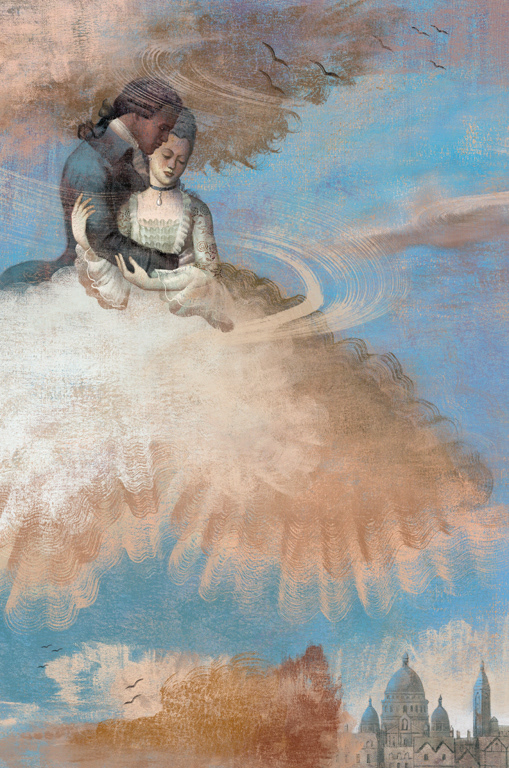 ©2014 ANNA+ELENA=BALBUSSO ART
New art: Abram Petrovich's dream
(from "Peter the Great's Negro" by Alexander Pushkin, unfinished historical novel 1837)
"It was in his frame of mind that he lay down on the camp-bed prepared for him, only for his usual dream to transport him to far-off Paris and the arms of his sweet Countess"
Who is Peter the Great's Negro?
Major-General Abram Petrovich Gannibal (Russian 1696 – 1781) was an African kidnapped and brought to Russia as a gift for Peter the Great. He became a major-general, military engineer, governor of Reval and nobleman of the Russian Empire. He is perhaps best known today as the great-grandfather of Alexander Pushkin, who wrote an unfinished novel about him, Peter the Great's Negro.
The image is part of our latest book
"The Queen of Spades and Other Stories" by Alexander Pushkin,
Folio Society 2014, now available on the site: