SPECTRUM 20 WINNER Men Who Wish to Drown
©2014 ANNA+ELENA=BALBUSSO Art www.balbusso.com SPECTRUM 20 Our art "mermaid" has been published on page 168. The image accompanies the "Men Who Wish to Drown", fiction web story by Elizabeth Fama published by Tor.com. "Man tries to drown, mermaid saves him, he must return to the world of men".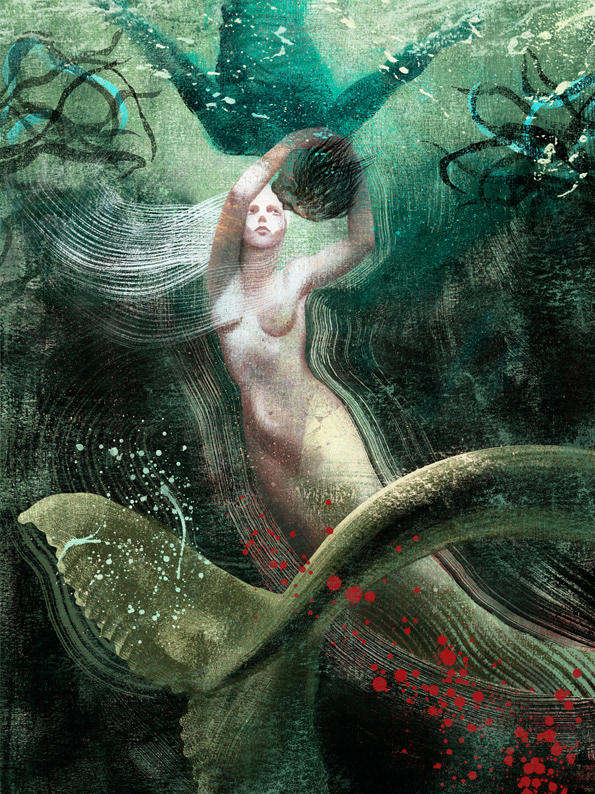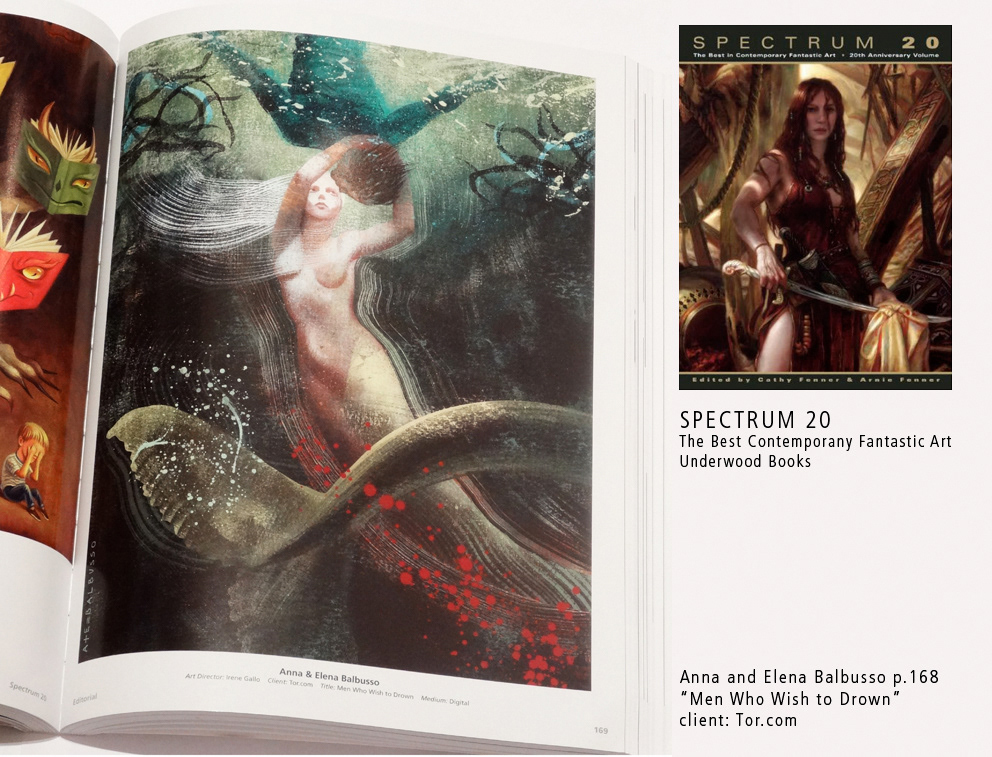 With exceptional images by extraordinary creators, SPECTRUM 20 showcases an international cadre of creators working in every style and medium, both traditional and digital. The best artists from the United States, Europe, China, Australia, South America and beyond have gathered into the only annual devoted exclusively to works of fantasy, horror, science fiction, and the surreal, making Spectrum one of the year's highly most anticipated books. With art from books, graphic novels, video games, films, galleries, and advertising, Spectrum 20 is both an electrifying art book for fans and an invaluable resource for clients looking for bright new talent. Contact information for each artist is included in a handy index.
BOOK AVAILABLE: