La terra è tua compagna 


Children Picture book illustrated by Anna and Elena Balbusso @balbusso_twins Patrick J. Lewis (Author) Rizzoli Publisher Italy (April 19, 2022)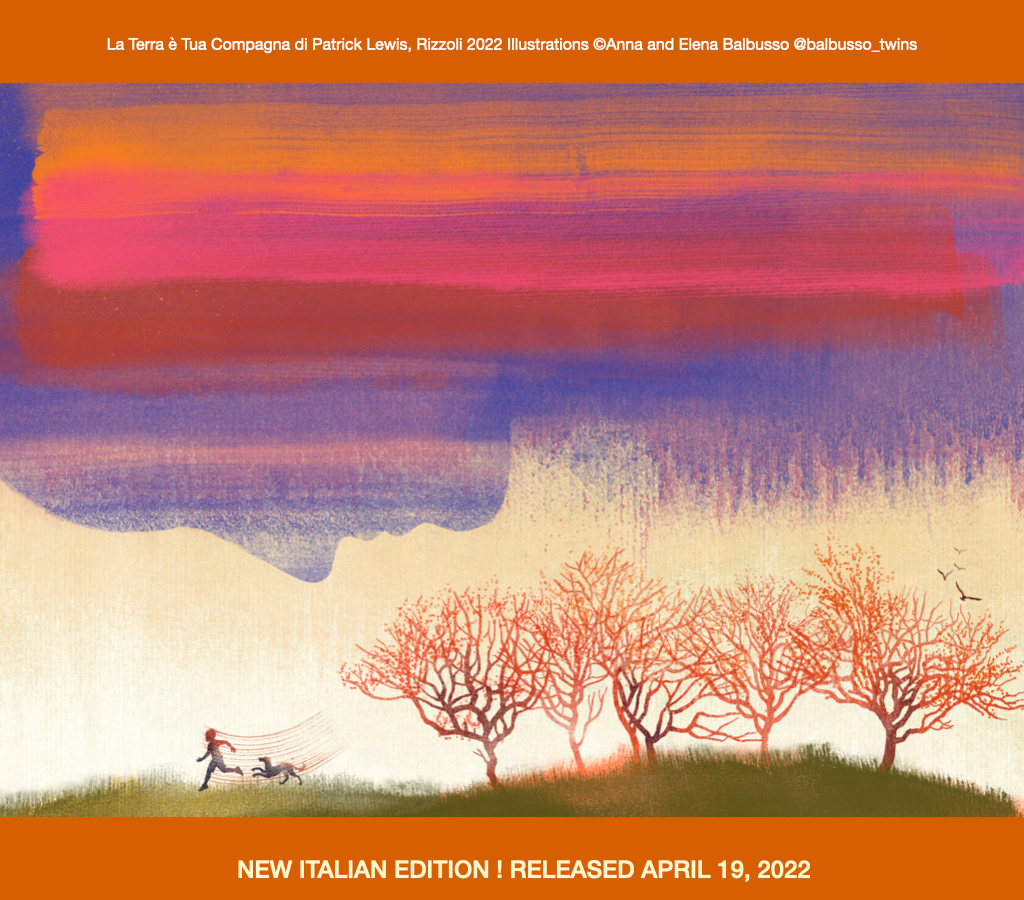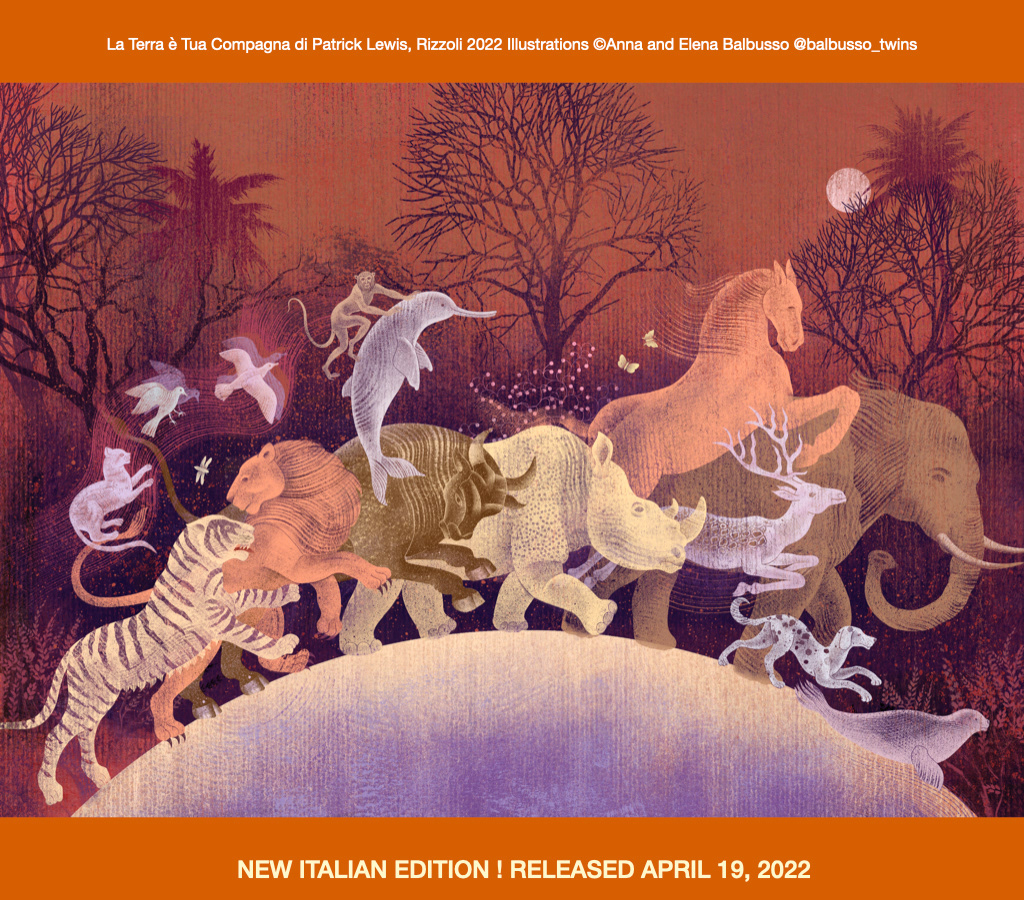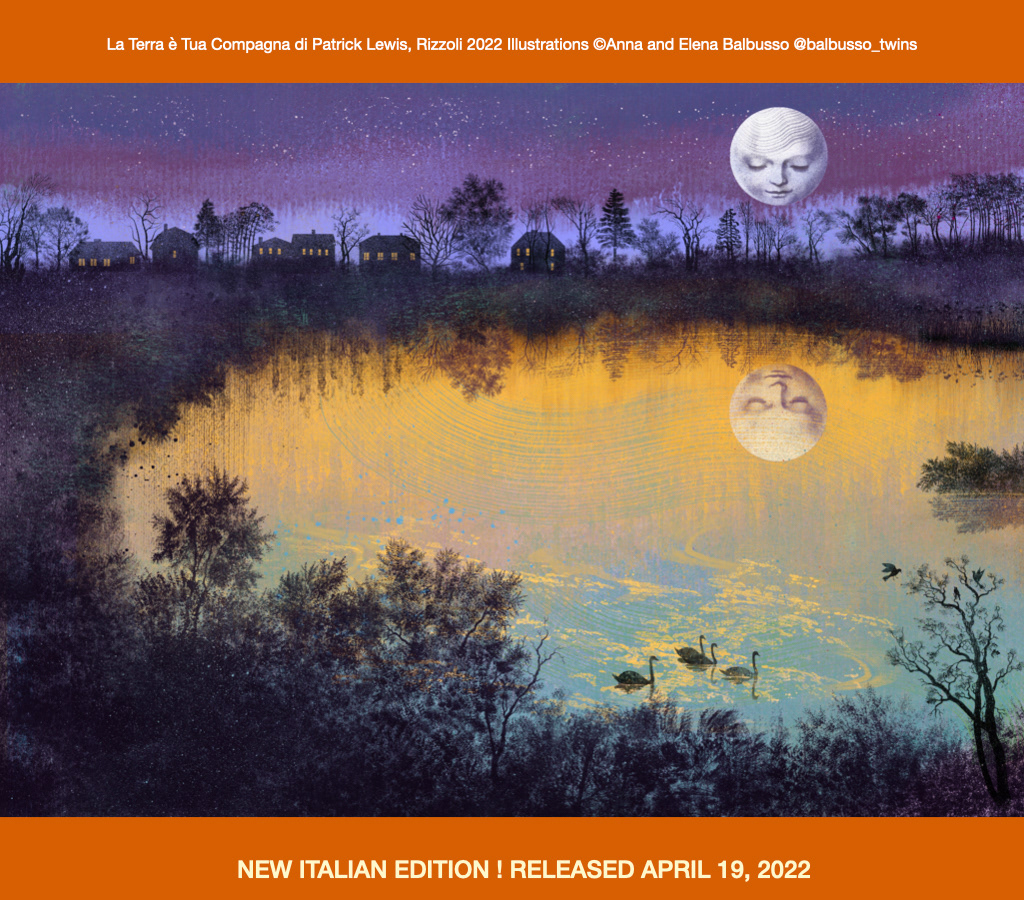 In the background, the amazing award-winning skyscraper "Il Bosco Verticale" (The #Milan vertical forest) by architect @stefano_boeri Milan. 


Montagne, laghi, fiumi, praterie, foreste, deserti sono carichi di una saggezza antica. È questo che ci ricordano le parole potenti e delicate al tempo stesso del poeta J. Patrick Lewis nella traduzione di Chandra Livia Candiani, accompagnate dalle meravigliose illustrazioni di Anna & Elena Balbusso. Pagina dopo pagina, la Natura intera sfila davanti a noi in una maestosa processione, con i suoi mari impetuosi, la quiete dei boschi, lo scintillio della calotte glaciali, i silenzi eterni del deserto. Perché ogni paesaggio ha un messaggio da insegnarci, se sappiamo metterci in ascolto.
Now in the #bookstores in Italy! Thank you very much to our fans for their support!
Our children picture book Make The Earth Your Companion by Patrick J. Lewis illustrated by ©2017-2022 Balbusso Twins  The Creative Editions USA 2017 has already been translated into Chinese (United Sky Beijing New Media Co. Ltd.), Korean, French @plumedecarotte and Italian @rizzolilibri 
Special thanks to the publishers who believed in our project
, the Italian edition available on
amazon
. English edition
amazon