Graphis Silver Award

and

Honorable Mention

in the international

Designers for Peace competition @graphis_inc
Thanks to the whole jury go Graphis @graphis_inc
It has always been our dream to design posters! Getting this award from such amazing artists and designers around the world encourages us to continue!
Thanks to all those who appreciate and support our daily work!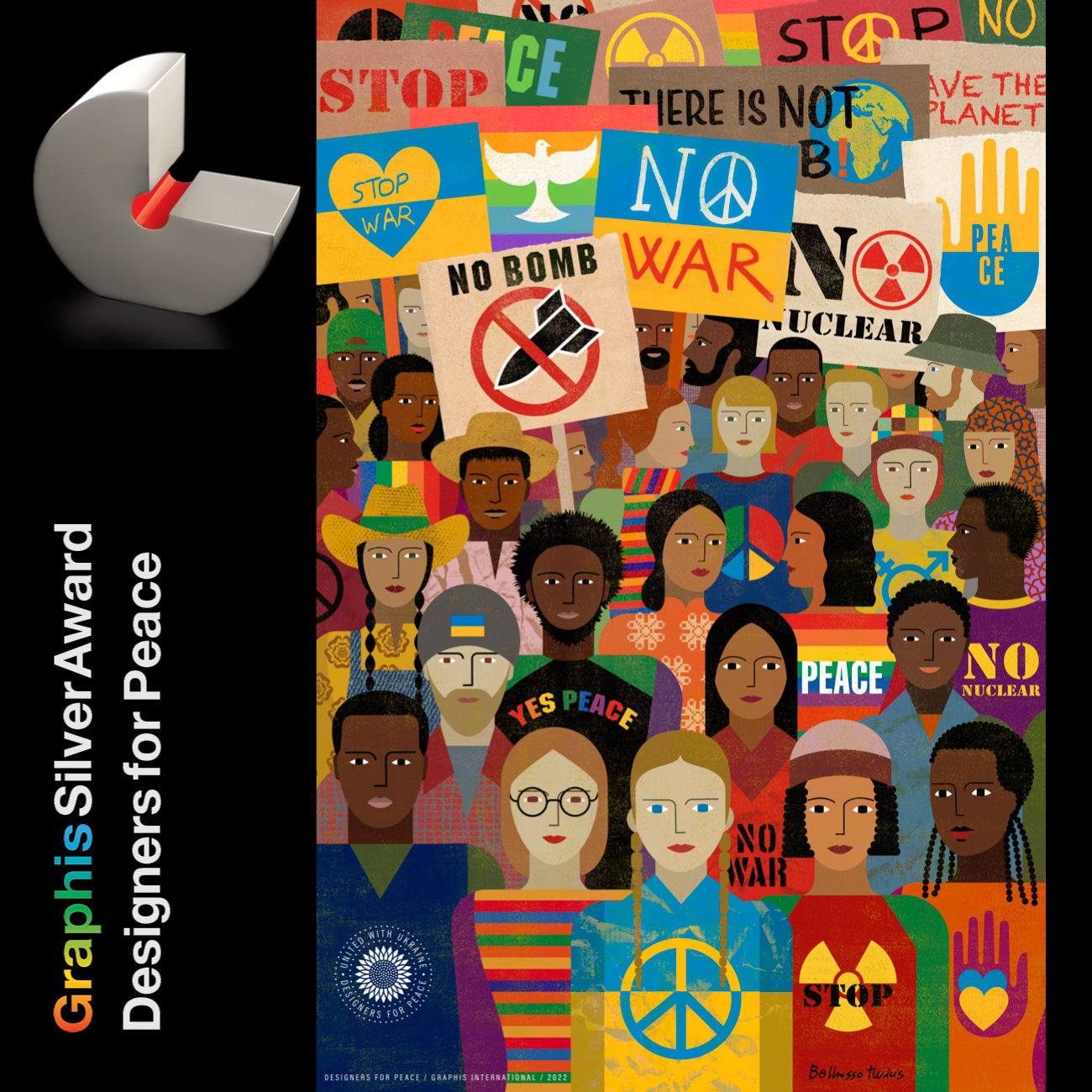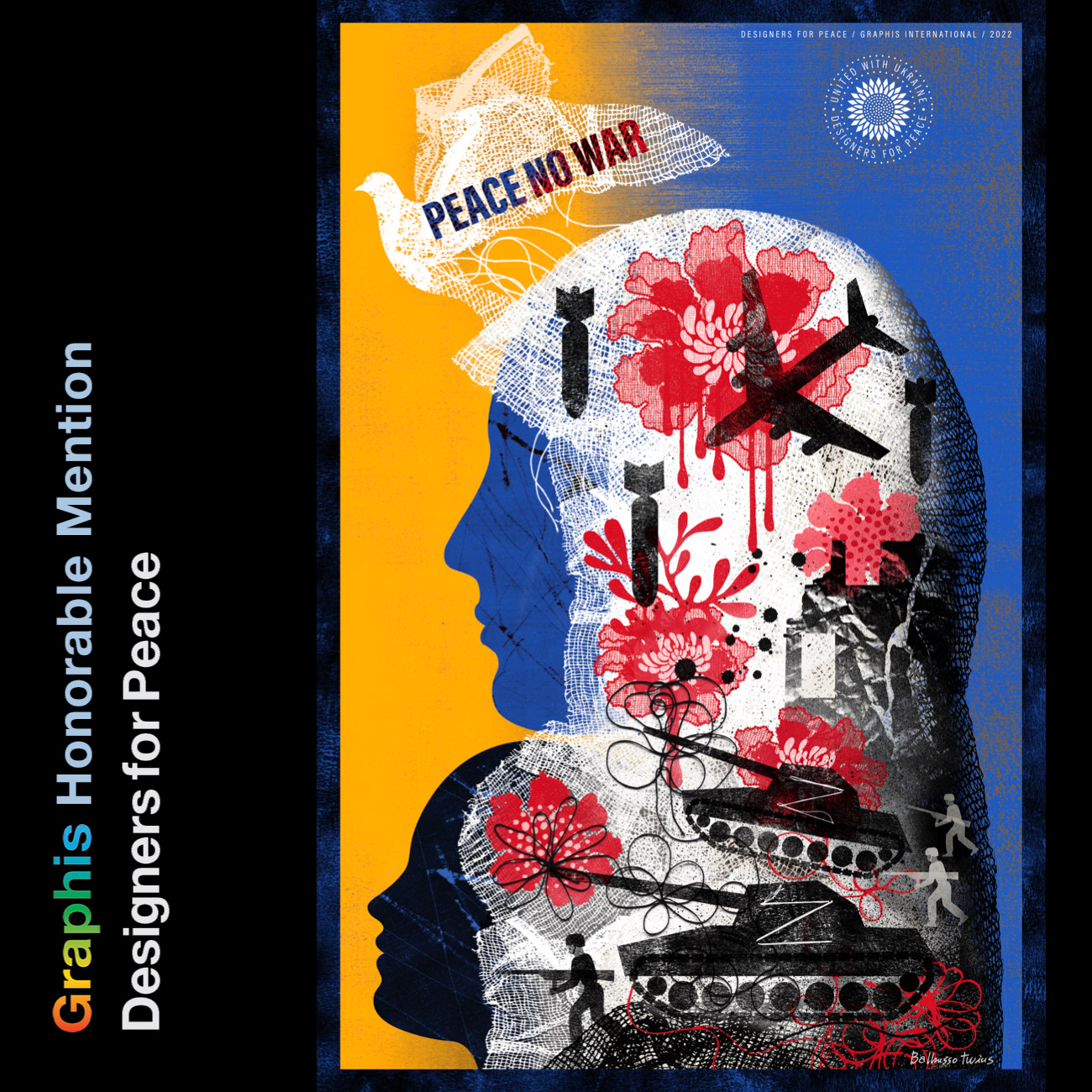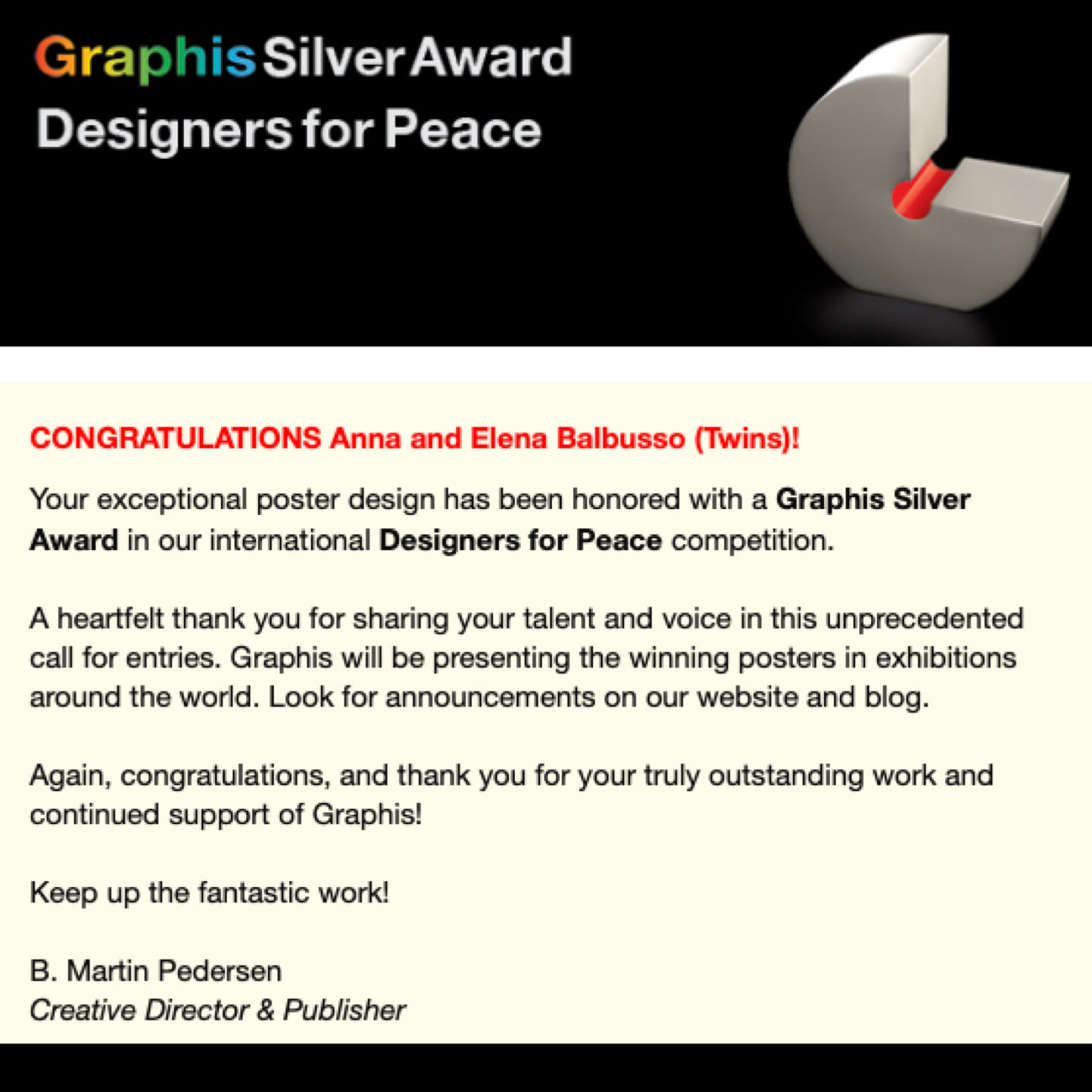 STOP WAR #poster by #balbussotwins
with pleasure we have accepted the invitation of Graphis Inc. @graphis_inc 
The call for entries initiative is titled: United with Ukraine: Designers for Peace Protest Posters 
Marty Pedersen of @graphis_inc and @kithinrichs have created a poster design competition to support the Ukrainian people. 100% of the proceeds will go directly to humanitarian aid (specifically, the José Andres World Central Kitchen and International Relief Teams). 
#PEACENOWAR - HONORABLE MENTION
We wish to express our opposition to the war and our closeness to the Ukrainian people. Women and children become targets in all wars. We have created a symbolic image, the typical handkerchief with red flowers, worn by Ukrainian women, represents the state of suffering and wounds caused by war. The beautiful flowers bleed. We used a mixed technique, traditional tools, collage and digital: tempera, thread, gauze, torn paper, photoshop. 
#STOPWAR - SILVER AWARD
We have created a peaceful, multicultural, inclusive march: environmentalists, students, pacifists, minority rights movements, rainbow people ..... to say stop the war. In all wars the real victims are the civilians and the poorest. . We used a mixed technique, traditional tools and digital.