©2015 ANNA+ELENA=BALBUSSO ART
www.balbusso.com
Queen cards: hearts, diamonds, clubs, spades
Personal project. Gouache, digital
We created four high hairstyles with Queen cards symbols: hearts, diamonds, clubs, spades.
We were inspired by Women's Hairstyles of the 18th Century.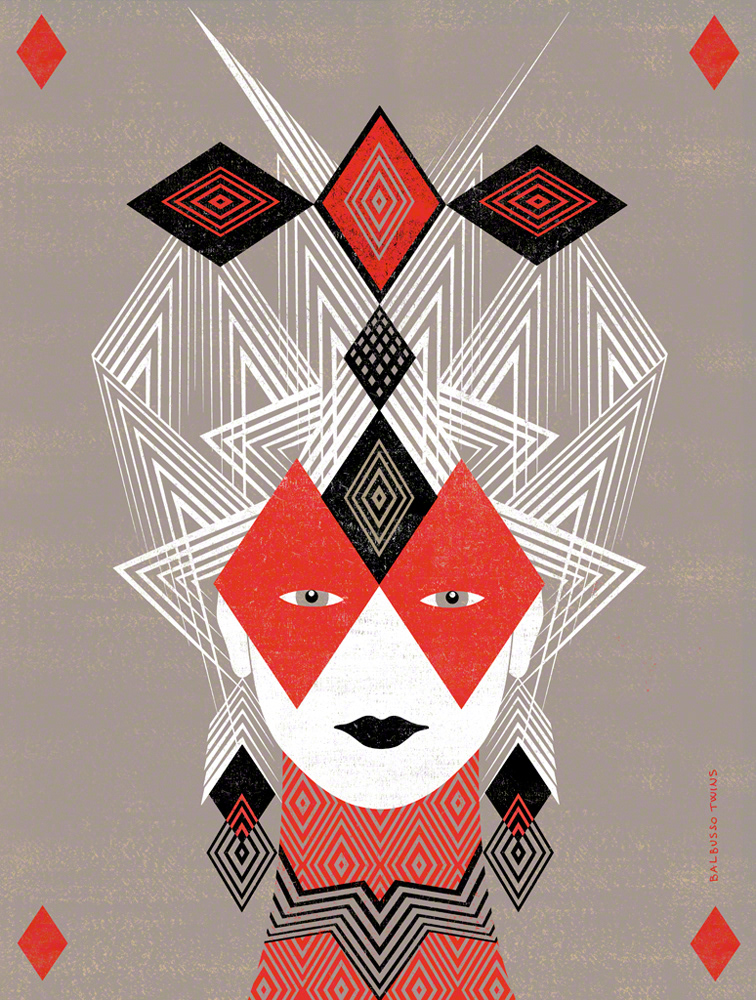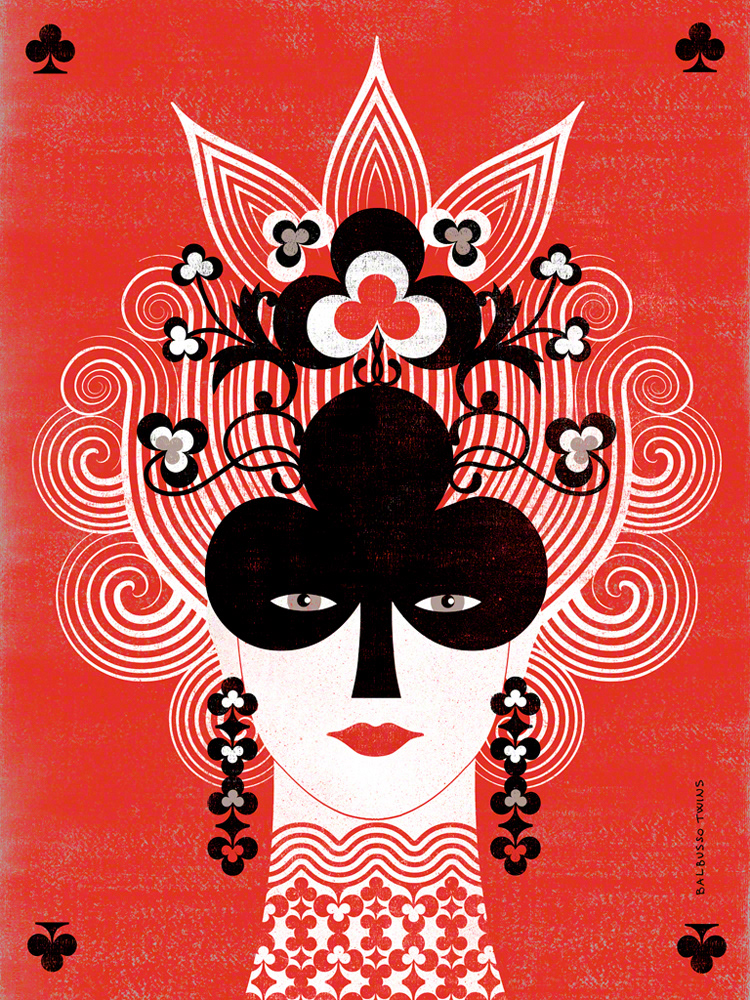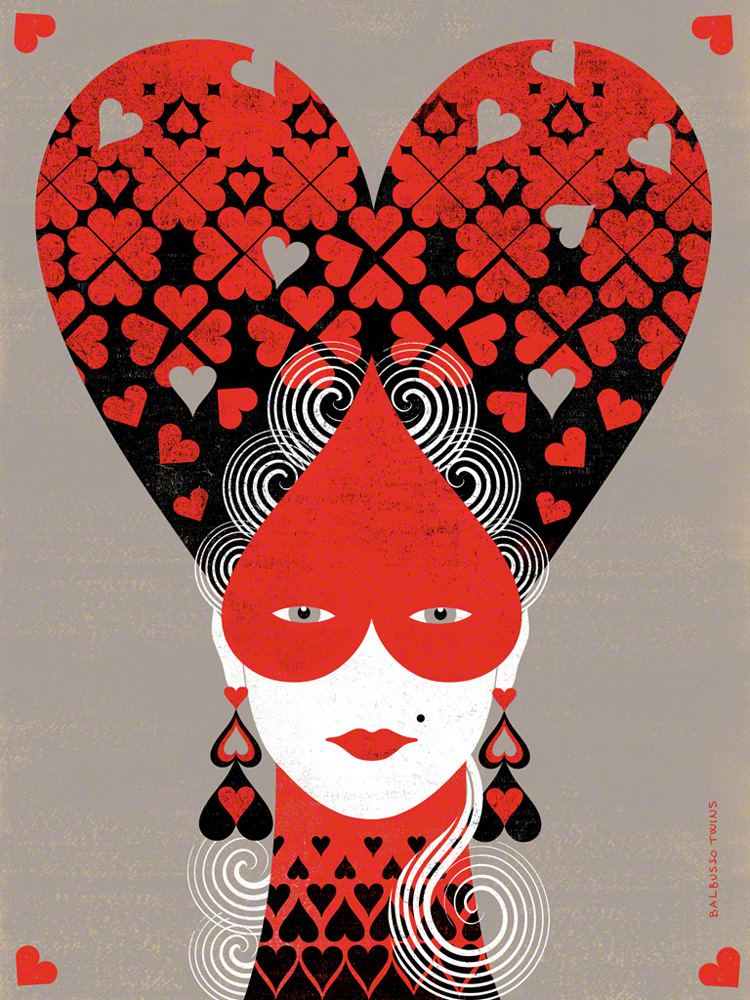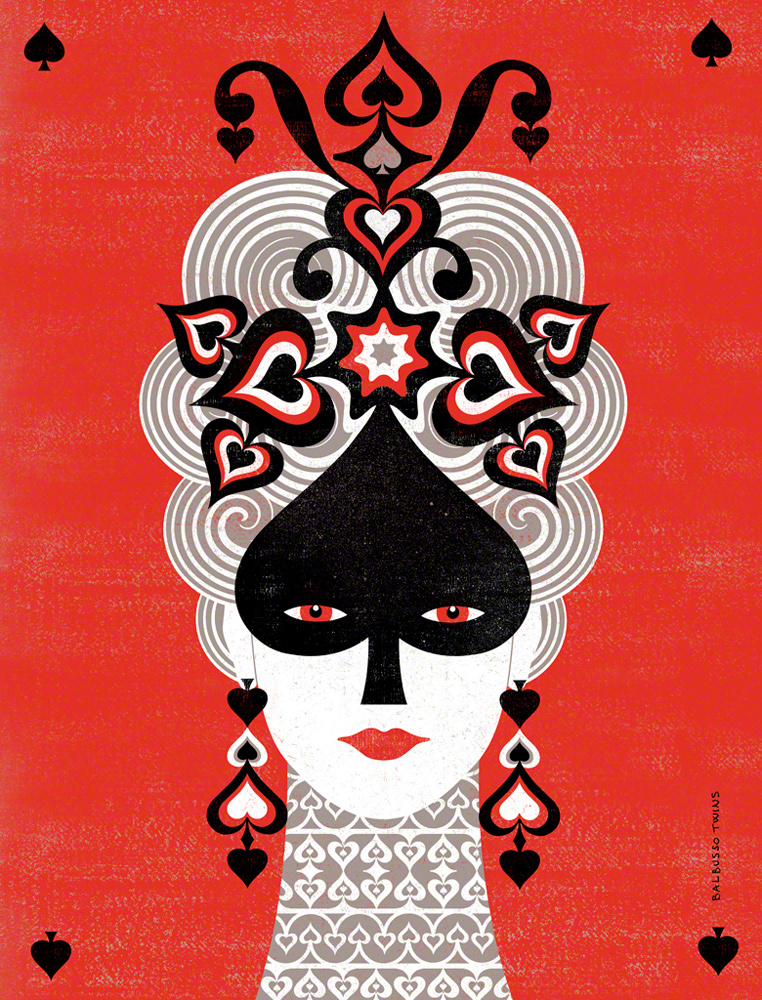 ©2015 ANNA+ELENA=BALBUSSO ART
This four pieces have been accepted into the Society of Illustrators 58th exhibition and book 2016
Category: Uncommissioned
Illustrators 58 Advertising-Institutional-Uncommissioned Exhibit
January 06, 2016 - January 30, 2016
The first of the two-part annual exhibition Illustrators 58 will be held at the Museum of American Illustration at the Society of Illustrators January 6 to January 30, 2016. The exhibit features works by leading contemporary illustrators worldwide, selected by a prestigious jury of professionals.