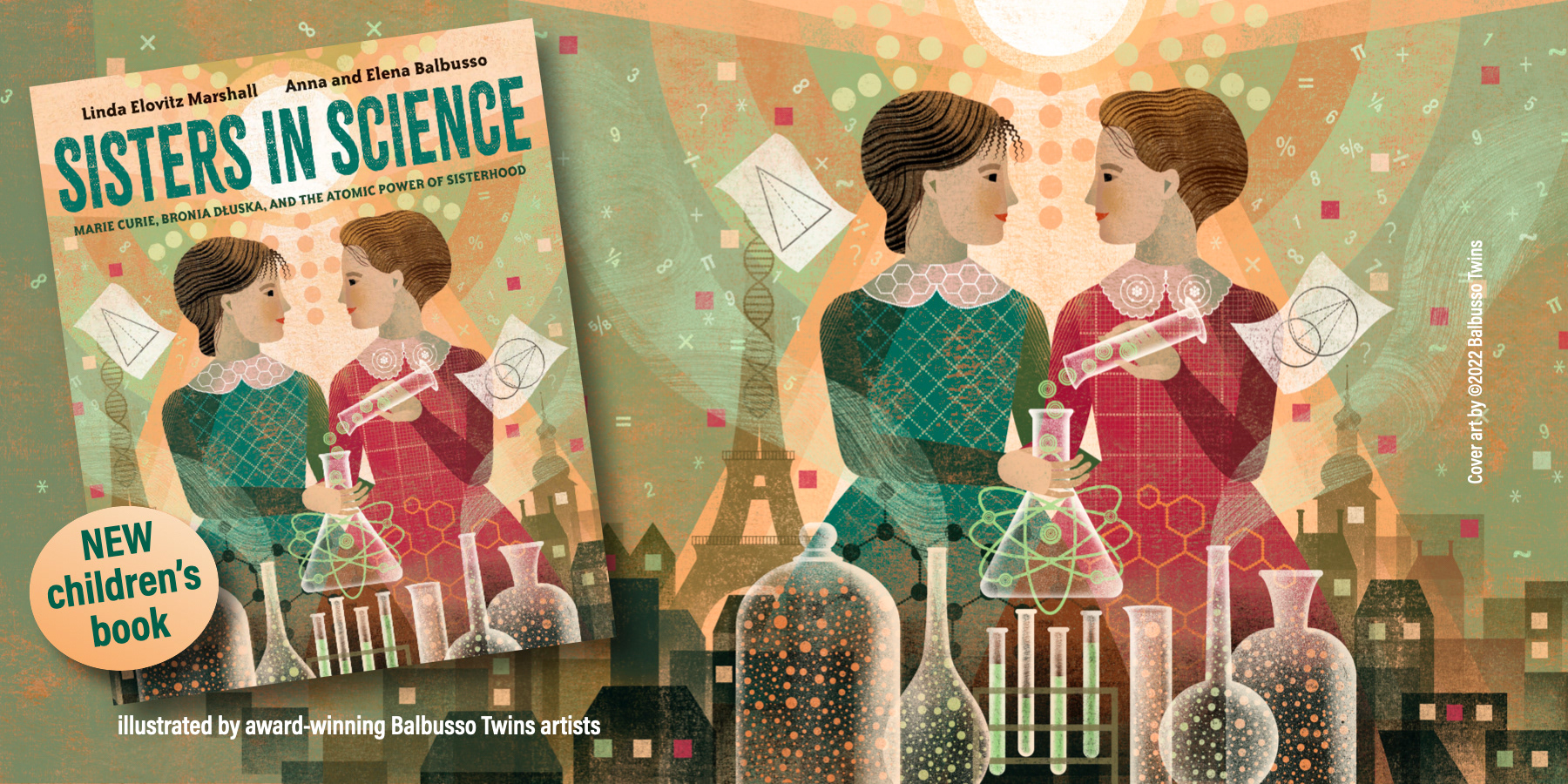 Illustrated by Anna and Elena Balbusso @balbusso_twins
by Linda Elovitz Marshall @lindaemarshall 
Penguin Random House @penguinrandomhouse
Knopf Books for Young Readers #publisher


Feb 14, 2023
Preorder available: https://www.penguinrandomhouse.com
Very proud to have illustrated this fascinating story, we are sure that many little girls after reading this beautiful story will begin to love science, mathematics, physics and chemistry!
Sisters in Science

is a compelling biography of Nobel Prize winner Marie Curie and her sister Bronia, two trailblazing women who worked together and made a legendary impact on chemistry and health care as we know it. The two sisters  created their own paths while keeping the atomic bonds of sisterhood strong.
The message is very important! bringing girls closer to science, mathematics and physics and breaking down too many stereotypes that penalize women in science fields.
Stay tuned! Please Follow us to see more....