©2012ANNA+ELENA=BALBUSSO TWINS ILLUSTRATORS |
www.balbusso.com
Illustrated Book: "The Handmaid's Tale" written by celebrated Canadian author Margaret Atwood in 1985,
The Folio Society, UK 2012 

Dystopian novel set in the near future, in a totalitarian theocracy which has overthrown the United States government. The novel tells the story of Offred and her role as a Handmaid. The Handmaids are forced to provide children by proxy for infertile women of a higher social status, the wives of Commanders. They undergo regular medical tests, and in many ways become invisible, the sum total of their biological parts. It explores themes of women in subjugation. 

To give a visionary interpretation and to create the right atmosphere for the story, we chose a futurist tone with accentuated perspectives and strong light. We used few colours and with a prevalence of red, black and white. Futurism, Russian Constructivism and fascist-period design were our references. It was important to have a certain freedom of interpretation to better express what the writing suggests.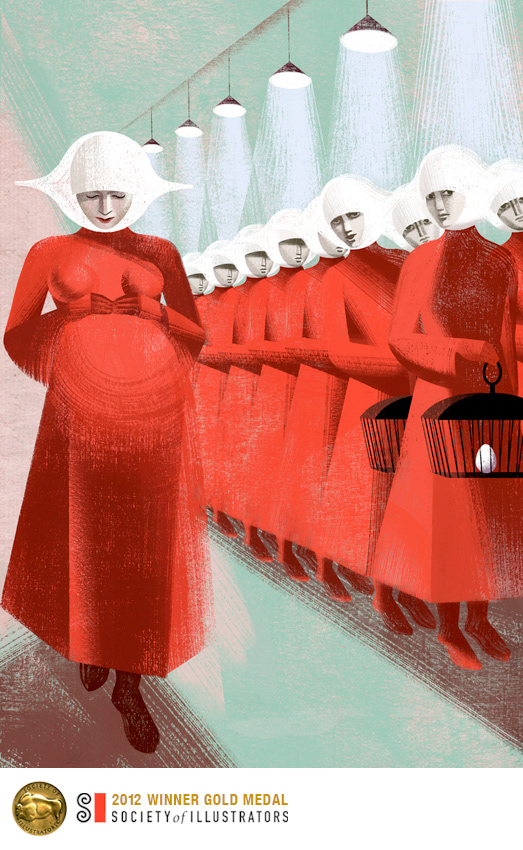 ©2012Anna+Elena=Balbusso | The Handmaid's Tale by Margaret Atwood